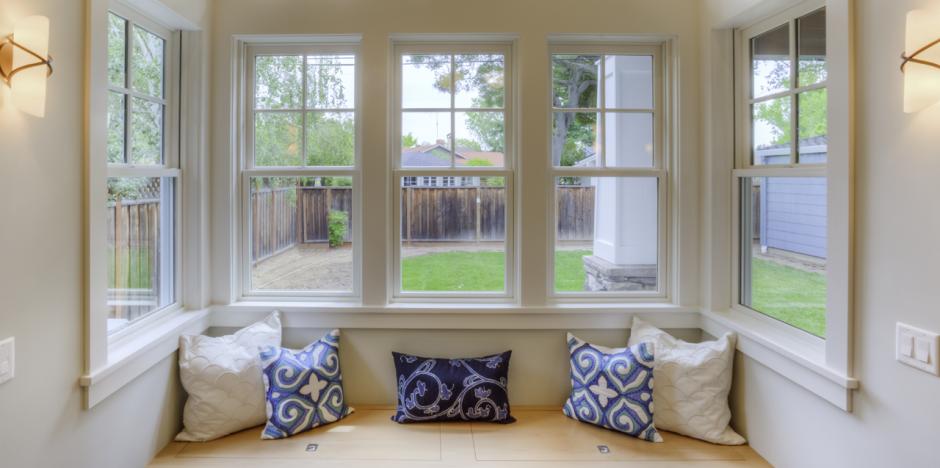 Windows add light to your home, but they can also be a source of energy loss if they're drafty, outdated, fit poorly or contain single-paned glass. If you notice drafts coming from window areas, or your window frames are cracked or damaged, they may not be performing as they should and costing you energy dollars. Even multi-paned glass windows may not be working properly if the glass has condensation or appears cloudy.
How Should Windows Perform?
Windows are designed to allow light in and provide views to the outside. Glass by itself is not a good insulator, so modern windows have developed technological innovations to improve their energy performance. Some of these advances include:
Double- or Triple-Pane Construction
The thermal performance of windows can be enhanced by employing two or three layers of glass, often separated by a layer of inert gas and sealed tightly within the frames.
These energy-efficient coatings can reflect radiant heat while untreated glass allows that energy to dissipate through into the home.
In the winter, windows on the south side of your home can collect the sun's energy and provide free heating to those rooms.
Energy efficient rated windows also ensure that the frames are well constructed of materials with recommended R-values and sealing to keep air from seeping into the house.
Upgraded windows should be professionally installed so that the wall areas around the openings are sealed with foam and securely attached to the wall frame.
Replacement Windows Improve Home Comfort
When the pros at Green Homes Illinois conduct an energy audit, we'll inspect your home's entire envelope, including your windows. If you're wondering if replacement windows are a good investment, we can include your windows in the overall analysis of your home. In addition to efficiency, windows also have an effect on your home's aesthetic appeal. One of the services we pride ourselves on is the ability to help homeowners prioritize and understand the costs and benefits of all home improvements, including windows!
Time to replace leaky old windows? Contact us for energy efficient window advice. Call 309-424-6101 today!
What Our Customers Are Saying