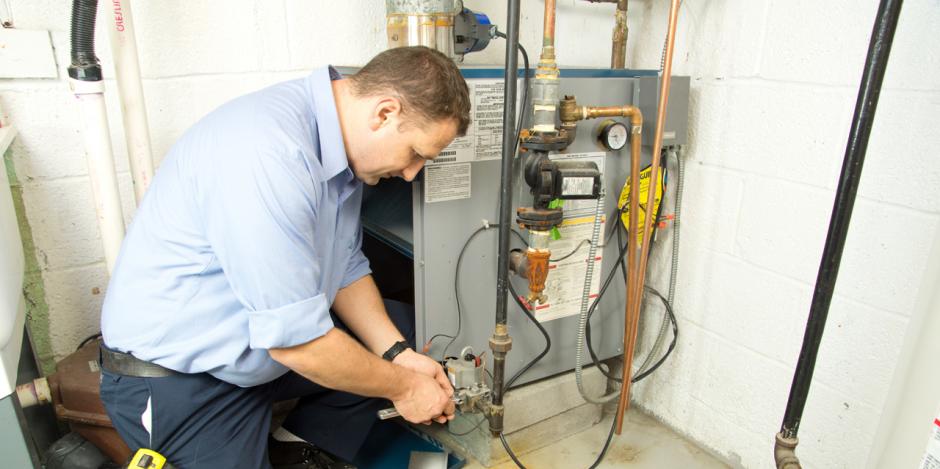 As much as half of your home's energy expenditure goes to heating and air conditioning. It's important to understand what's involved in upgrading to a more efficient system and what options are available.
Energy Efficient Furnaces
If your furnace is more than 10 years old, it may be reaching the end of its life. Well-maintained furnaces can last for up to 20 years, but the improvements in furnace efficiency may make upgrading an older furnace, before it fails, the best option for many homeowners. A new furnace can save you as much as 35% on your heating bills. Some symptoms that may indicate your furnace needs an upgrade include:
Higher than normal heating bills

Furnace turns on and shuts off frequently

Air flow is low to some areas of the home
Rooms feel cold or drafty

Needing to adjust the thermostat frequently to feel comfortable
If you think your furnace may need replacement, the pros at Green Homes Illinois can assess your present heating system and recommend improvements that fit your budget.
Is Your Air Conditioning Unit Not Cooling?
Even well-maintained AC units will eventually need replacement. New technology including super efficient, air source heat pumps can dramatically improve your family's comfort and reduce your electricity bills. 
Smart Thermostats for Your Smart Home
A smart thermostat isn't just convenient and cool but if used wisely, it can save energy (and money), and it offers the potential for some smart home integrations. If you upgrade to any smart thermostat after years with a basic one, the first and most life-changing difference will be the ability to control it remotely, from your phone, on your tablet, or with your voice.
Among the useful features of smart thermostats is the ability to work as part of a larger smart-home system and to keep developing even after you've purchased one. For example, many of the thermostats we tested now integrate with the Amazon Echo, a Wi-Fi–connected speaker that can control many smart-home devices. You can speak commands to Alexa, to adjust the temperature in your home. Green Homes Illinois installs and sets up thermostat like the Eco Bee, Echo and Nest.
Mini-Split Heat Pumps for Targeted Comfort
Many homeowners are opting to supplement traditional heating and cooling with mini-split heat pumps. These units often are less expensive than adding central air or upgrading a furnace.  Mini-splits offer simple upgrades with ductless installation.
They're called mini-splits because the exterior heat pump unit is connected to the interior air distribution unit via a small diameter conduit. Mini-splits are good options for bedrooms, main living areas, or additions. The variable speed motors maintain super-efficient operation even in the coldest weather we experience in Central Illinois. They're easy to operate using a small Wi-Fi remote. 
Need a heating or air conditioning upgrade? Contact us for efficiency recommendations! Call 309-424-6101 today!

Stay comfortable year-round.
Learn more about heating & cooling options.
309-424-6101
What Our Customers Are Saying