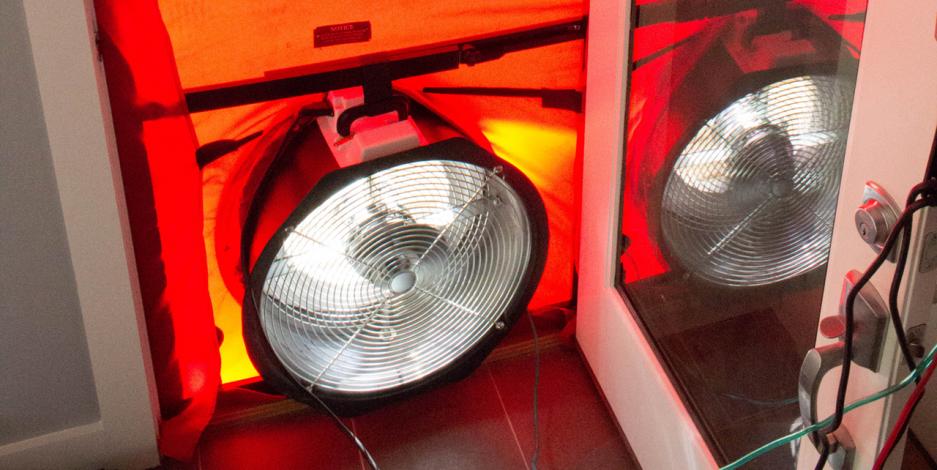 Energy audits are a great tool to help you improve your home's comfort, health and efficiency. The home performance experts at Green Homes Illinois have the specialized tools and experience to diagnose what's making your home uncomfortable.
Do I Need a Home Energy Audit?
Just like a patient with a cold, your home may have symptoms that might benefit from an energy audit diagnosis. Some of the symptoms that your home may not be performing as it should include:
Drafty rooms

Rooms that are always too hot or too cold

Mold or musty smells

Increasing energy bills not linked to the cost of fuel

Lingering cold or flu symptoms

Increased allergies or dust
What is Included in an Energy Audit?
The pros at Green Homes Illinois will perform a visual inspection of your home from attic to basement, noting any obvious problems with roof leaks, moisture, gaps and cracks in your home's envelope: the exterior walls, foundation and roof. Then the auditor will conduct several tests including:
Blower Door Test — A special high powered fan is placed in an exterior doorway to blow air out of the home. The fan creates a negative air pressure, which will draw outside air in through gaps or cracks to measure just how much air leakage is occurring.

Infrared Camera Imaging — While the blower door is operating, an infrared camera will be used to "see" behind walls, ceilings and other areas for differences in temperature. Those images will indicate spots of air leakage or poor insulation.

Indoor Air Quality Testing — This test looks for indoor air pollutants, excess moisture and dangerous gases.

Furnace and Water Heater Safety Inspection — To ensure proper operation and ensure dangerous carbon monoxide is not leaking into your home.

Energy Bill Analysis — We'll review your energy usage and consumption over the year to help pinpoint inefficiencies.
Analysis & Recommendations
Once we've completed the audit, Green Homes Illinois provides a comprehensive report, as well as detailed recommendations for ways to improve your home's comfort and efficiency.  We'll help prioritize your options to maximize your investment.  Some of the solutions for improving your home's energy savings may include:
Air Sealing — Prior to installing new insulation, infrared images can be used as a map to seal areas that are leaking.

Insulation — Improving insulation R-values in the attic and other key areas can make your home feel more comfortable.

Ventilation — Controlled ventilation will improve indoor air quality by providing fresh air and removing indoor pollutants.

Heating & Air Conditioning — Upgrading your furnace or air conditioner can improve energy costs with the utilization of high-efficiency HVAC equipment. Adding a super-efficient mini-split heat pump can also improve heating and cooling efficiency.
Our customers agree: they learn so much about their homes when they finish an energy audit with Green Homes Illinois! We often hear how great it would be to have an energy audit completed during the buying phase of home ownership!
Is your home as comfortable and efficient as it could be? Contact us or call 309-424-6101 for an energy audit and learn about possible energy improvements for your home!

What Our Customers Are Saying