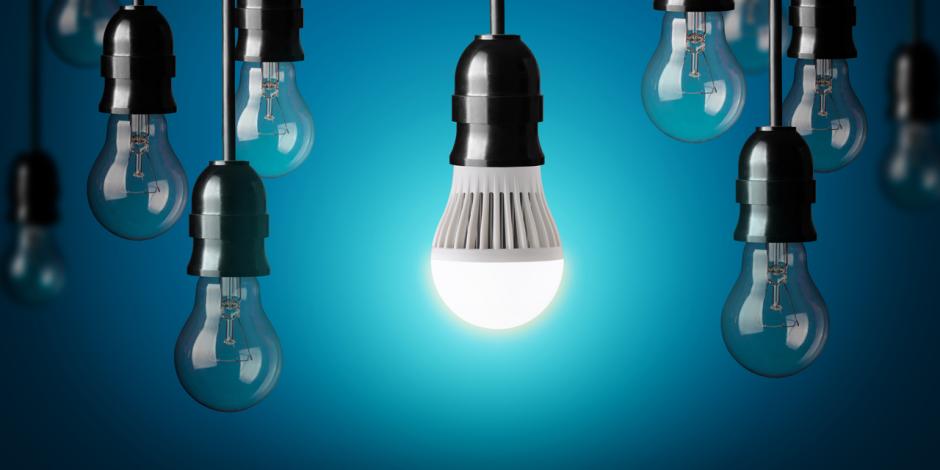 With the switchover to new energy efficient light bulbs, suddenly, light bulbs became complicated! An average Pekin, IL home will spend 11% of their energy budget on lighting.  Switching to energy efficient bulbs is one of the fastest ways to cut electricity bills. While it makes economic sense to use super efficient lighting, many early compact fluorescent bulbs were too bright, too blue or visually unattractive for many homeowners to embrace. New lighting technology has solved these problems and now offers a long lifespan, as well as significant energy savings.
What's the Difference?
Shopping for energy efficient light bulbs can be a confusing task. Edison patented his incandescent bulb in 1879, and the basic technology had changed very little up until recently. These traditional-style bulbs used about 90% of their energy to heat — not to light — a tremendous waste of energy! Here's a list on the types of modern bulbs now available:
Incandescent Halogen — These use a capsule to contain the gas around the filament and conserve energy. Halogens can be very bright but there are other more efficient options available.

Compact Fluorescent (CFLs) — These are the "curlycue" bulbs that were the first available when traditional bulbs began to be phased out in 2012. While still available and often repackaged in more attractive shapes and sizes, they can provide a jarring light that is outside of the light spectrum that is most comfortable for your family.

LED (Light Emitting Diode) — These offer highly energy efficient lighting and last 25 times longer than traditional lighting. LEDs offer improved home lighting. There are many options and styles of LED light bulbs and other fixtures for your home.
Money-Saving Lighting Options Last Longer
That tiresome chore of changing burned-out light bulbs can become simpler and much less frequent with the amazing longevity of LEDs.  The pros at Green Homes Illinois can review your home's lighting and recommend replacements that will save energy and provide comfortable light spectrums.
Where Should I Start?
Green Homes Illinois carries a wide assortment of ENERGY STAR light bulbs and can guide you in the right direction through the complex lighting market. The best way to start with switching over to efficient LED lighting is to focus the light fixtures that are used most often. These might include:
One of the best ways to start switching over to energy efficient LED lighting is to call Green Homes Illinois for an energy audit. Areas that we will prioritize include frequently used lighting fixtures. These are:
Kitchen lights

Bathroom lights

Living room or family room lights

Outdoor porch or post lights
A service that Green Homes Illinois will provide is installation of light bulbs throughout your home, making the conversion to energy efficient LED lighting smooth and easy!
Confused about efficient lighting options? Contact us to help you find the right lighting. Call 309-424-6101 today!
What Our Customers Are Saying